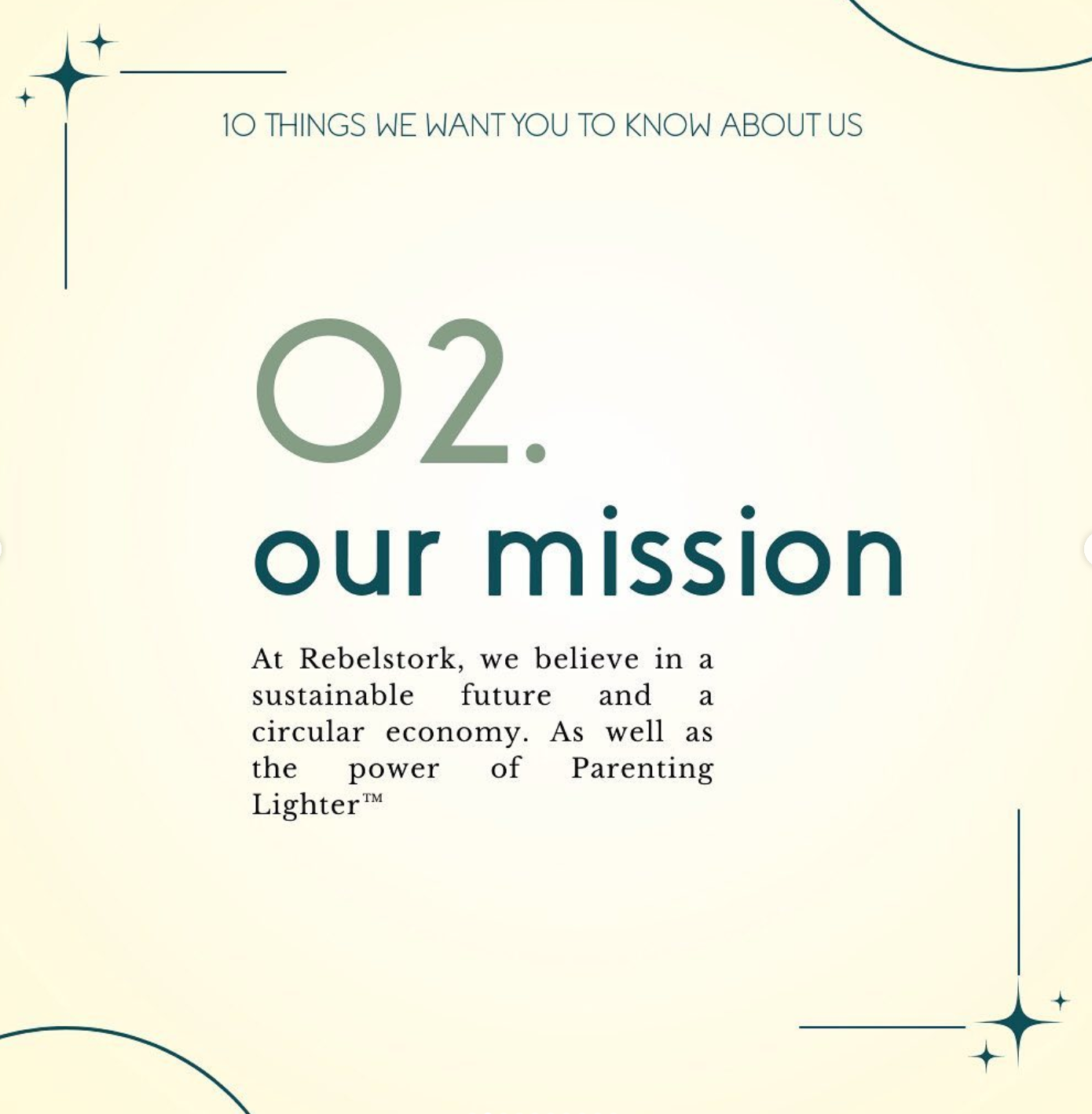 At Make It Cute, we're all about creating a more earth-conscious, parent-friendly solution for children's toys. We believe in sparking joy through our creative and adorable designs while also ensuring the safety and sustainability of our products. That's why we love supporting other brands that are doing the same, like Rebelstork, an online marketplace that aligns perfectly with our values.
"We think we can all agree that parenting is the hardest, most exhausting, and yet most rewarding role on the planet," Kristy Waston, Rebelstork's CMO tells us. "We started Rebelstork to create a sustainable future, circular economy, and the power of Parenting Lighter™."  With these three keystones in mind, we've created a game-changing way to reduce the environmental and financial impact of raising a child. When you #RebelstorkIt, you make the most of your time parenting by harnessing less."
And that's something we can all get behind. 
Sustainable and Earth-Conscious
Just like us, Rebelstork is committed to sustainability. They've created a marketplace for parents to shop and sell open-box and quality used baby gear. This not only provides parents with affordable options but also extends the life of baby gear, reducing waste and promoting a circular economy. This aligns with our commitment to celebrating a plastic-free future and protecting our planet for the next generation.
Quality and Safety
Rebelstork ensures that every item listed on their site is vetted and approved by their specialists, who are Certified Child Passenger Safety Technicians. This commitment to quality and safety mirrors our own. At Make It Cute, we proudly emphasize our safety certifications, ensuring that our playhouses are not just fun, but unquestionably safe too.
Parent-Friendly and Affordable
Rebelstork makes parenting lighter by offering top brands at up to up to 80% off retail. They understand that parenting is a tough job, and finding affordable, quality baby gear shouldn't add to the stress. We share this sentiment at Make It Cute, where we strive to make every day an adventure at home with our easy-to-use, fun and engaging playhouses.
Purpose-Driven
Rebelstork is a Certified B Corporation, meaning they're committed to supporting new parents and the environment. They've diverted 150,000 items from landfills, demonstrating their commitment to making a positive impact. At Make It Cute, we're also driven by a purpose - to make a difference and protect our oceans, our planet, and our future.
We believe that together we can make a positive impact on the lives of parents and children, as well as our planet.
---