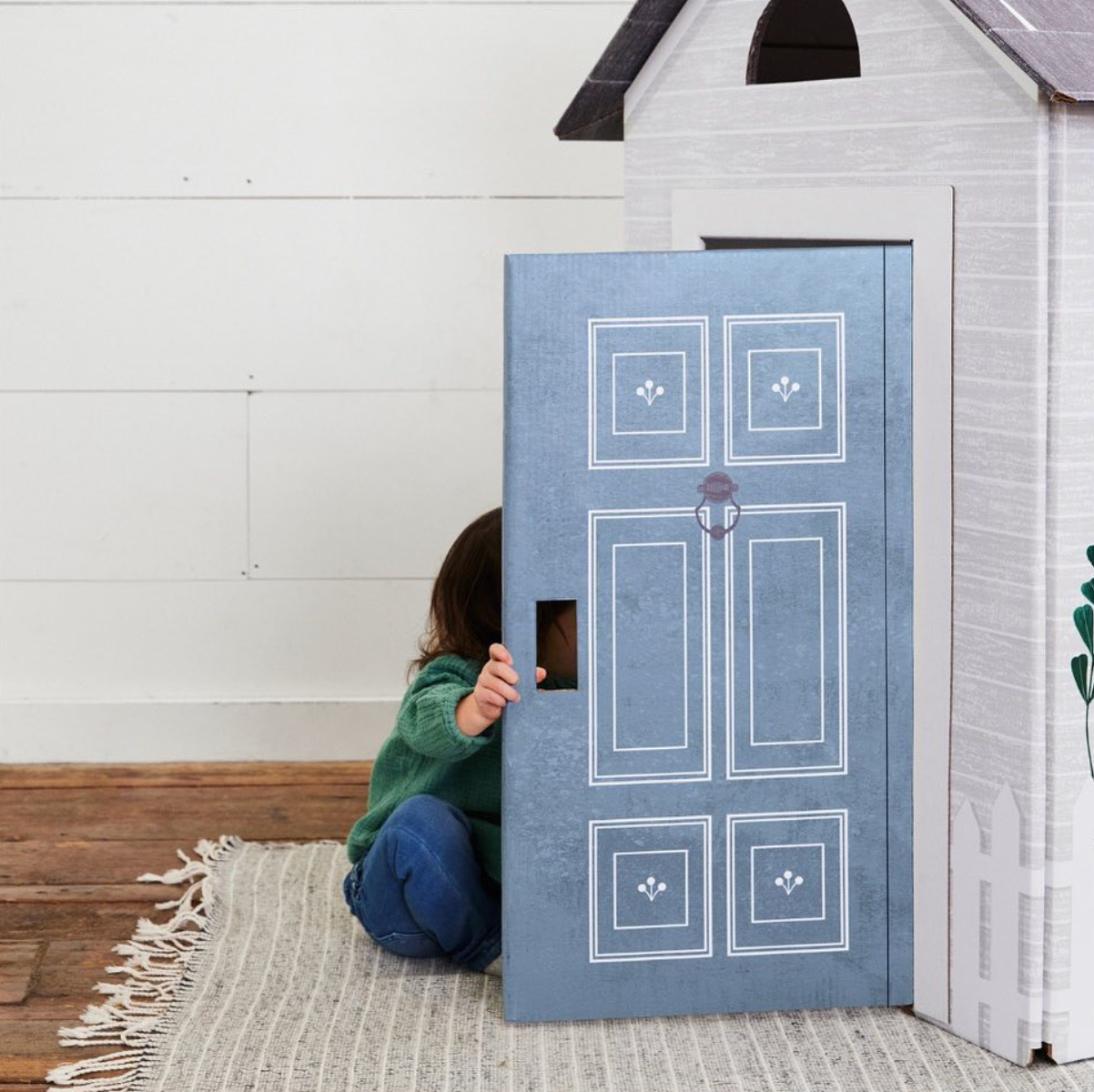 While you may think of us first as a brand best known for creative and adorable designs that never fail to spark joy, we would be remiss to overlook a significant aspect of what went into creating our playhouses: safety certifications. This piece will unpack everything you need to know about these certifications, deciphering what they mean for your child's safety and why they're paramount in choosing the best, safest toys for your little ones. Get ready to become a pro in ensuring your kid's toys are not just fun, but unquestionably safe too.
ASTM F963
It might sound like an intergalactic space code, but it's actually an all-important safety standard developed by the American Society for Testing and Materials. This little code ensures that our toys are star-safe — not just for our planet, but for the entire galaxy! It checks for potential hazards like small parts (a no-go for our tiny astronauts), sharp points (ouch!), chemical composition (we like our planets green, not toxic!), and so much more. By following ASTM F963, we make sure that our toys are joyously fun and super-duper safe, creating an enchanting world of play where your little one's safety is our priority. When we wen through our ASTM F963 testing, for example, we learned our structure is so durable that it can withstand over 140 pounds of weight (not that we recommend testing this out.)
Water-based ink
Unlike traditional inks which can contain yucky chemicals, the water-based inks we use are gentler, and safer. They're non-toxic and low on VOCs (volatile organic compounds) - those not-so-nice things that can harm our atmosphere and your kiddos. And the best part? They still deliver super vibrant, long-lasting colors to captivate your little ones' imaginations! By using water-based inks, we're ensuring a bright, fun-filled, and oh-so-safe toy experience, as well as caring for our shared, beautiful planet. It's just one of the ways Make it Cute Kids is helping to keep playtime as safe, and sweet, as a bubble bath!
U.S. Consumer Product Safety Commission
The CPSC stamp of approval is not just for show - it's a stamp of love, care, and oodles of safety measures we take to create the best toys for your little ones. The CPSC is like the superhero team of the product world, making sure everything from your kid's teddy bear to their tricycle is as safe as can be. So, being top-rated by them? That's like being named the friendliest, most responsible citizen in the world of toy towns! It means we've gone above and beyond in ensuring our Playhouses are not just gorgeous but also pass-the-toughest-tests safe. In the magical world of Make it Cute Kids, we believe your little ones deserve nothing but the best, and that's why we're over-the-moon proud of our CPSC top-rating!
Heavy-duty, Reinforced Corrugated Cardboard
...with fold over edges! We don't only create our product using reinforced corrugated cardboard just because it looks super cute (although it does!). It's actually a legit safety measure! This special type of cardboard is incredibly strong and sturdy. It's designed to withstand all your fun-filled adventures and keep you safe while you play. So, whether you're building a fort or hosting a teddy bear tea party, you can count on our trusty cardboard playhouse to provide a cozy and secure space for all your imaginative escapades. How amazing is that? It's cute, it's strong, and most importantly, it keeps you safe as can be! 
---