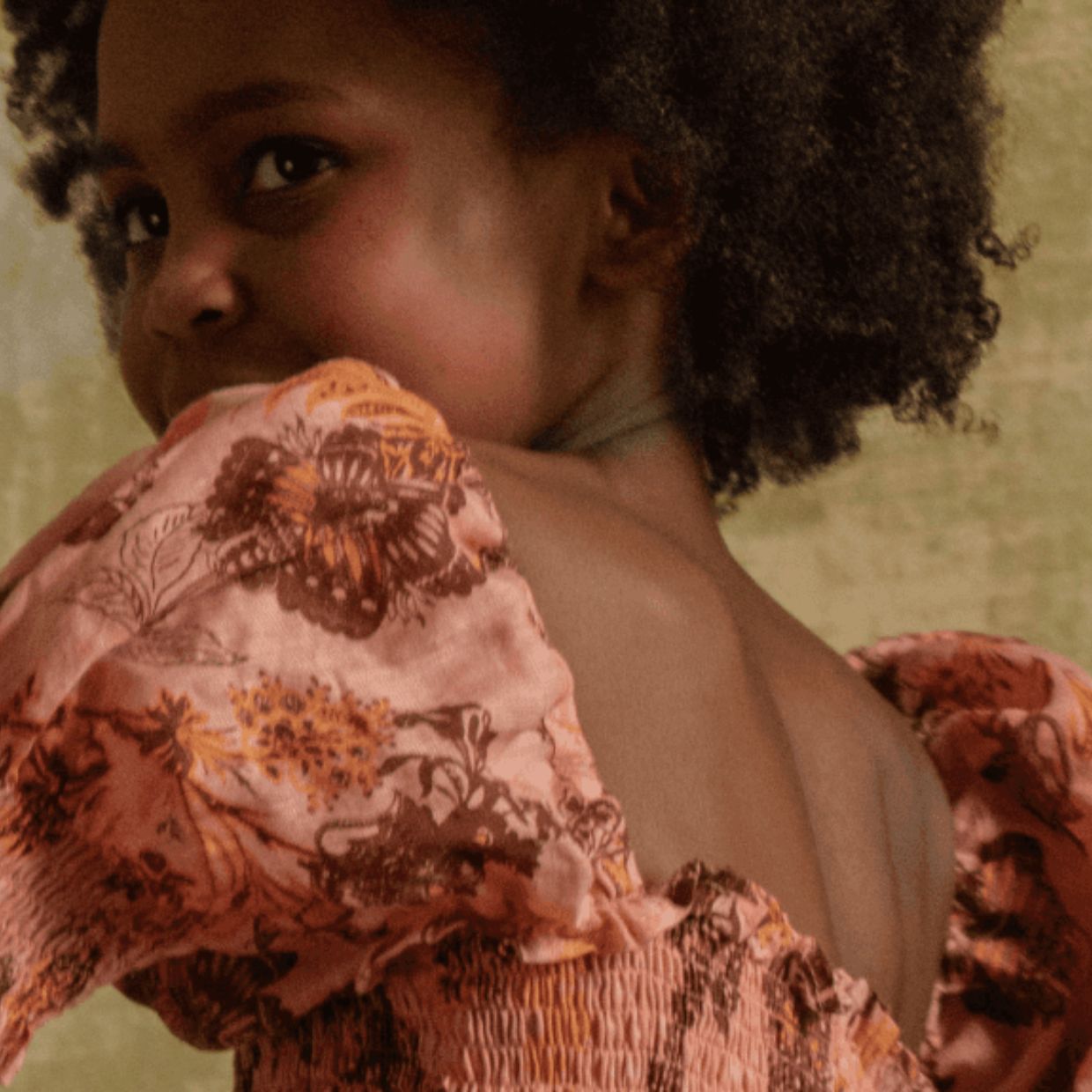 Welcome to a captivating and very important conversation between Make It Cute and Manymoons, the trailblazing children's sustainable clothing e-retailer. In this illuminating exchange, Manymoons' founder, Carolyn Butler, explains the company's inception, driven by her desire to integrate sustainable practices into the world of children's clothing after her transformative experience of becoming a mother. Carolyn discusses her mission to create a circular economy around kids' clothes, which children swiftly outgrow, and her ambition to make sustainability not only practical but also appealing. (Sound familiar?) 
The conversation sheds light on the brand's stringent vetting processes for partnering brands, the organic, ethically made and aesthetically pleasing products it offers, and its ground-breaking initiative to compost and recycle all of its clothes. Welcome to the world of chic, sustainable, and child-friendly clothing.
Tell us a little bit about how you started Manymoons. Why was sustainability even on your mind?
Manymoons is America's first circular retailer. And the circular economy is the end game, right? Everything needs to move to a more circular system. I actually spent the vast majority of my professional career as a chemical engineer and worked for some of the largest, most unsustainable companies in the world. I used to make toxic chemicals and work with pesticides, and I didn't really see how to get out of that. When I became pregnant, I was extremely aware of all the chemicals in children's products and the stuff I was consuming. It really changed my whole being. I always say becoming a mother is a very transformative experience because now you're responsible for another human being's life. You treat [that life] very differently than you treat your own. After I had my daughter, I was just overwhelmed with "stuff." In my mind, as an engineer, I knew there had to be a better, more efficient way of handling all of this "stuff." There had to be a recycling infrastructure for clothing! But there was nothing. I thought that was ridiculous and unacceptable. 
Why clothing?
I did it with children's clothing because I wanted to prove that the concept would work. I wanted to prove that moms would support and participate and really let this grow. You really don't need to own children's clothing. It only lasts for three or four months, and they grow out of it. That's kind of how we launched the company in 2020. I'm the only founder who actually wants all my stuff back! And I intend to get it back! We actually have really impressive return rates–much better than other larger players in the game. 
Another thing that sets you apart is that the clothes are actually cute. Typically you have to choose one, right? Either you're doing good for the earth or you're doing good for your Instagram pics.
I can't take credit for the style. Our creative director, Meris Butler, chooses all the styles, but we work together to partner with brands that manufacture ethically and with organic fabric. We don't carry any synthetic materials. We double-check that all the chemicals that are used are safe. Even when we partner with brands, we don't necessarily carry everything that they manufacture because not all products they make meet our specifications. We focus on durable, well-made, and ethical goods.
What are the vetting processes that you go through as a founder to say, "Yes, this is a brand that's a good fit." 
We audit our brands yearly, sometimes even more often. We have an entire form that they have to fill out in order to partner with us. They give us tons of information, much more so than any other retailers. With each item, I know exactly where it's coming from and where the materials are from. On occasion, we actually send a product for chemical testing to verify that there's nothing toxic in it. 
Not only does Manymoons sell brand-new clothes, but you can buy pre-loved and even rent them from your site. Can you talk about that a little? 
We allow people to buy with the lifetime return credit--or you can rent. Rental is very, very popular. Another thing that sets us apart is we compost and recycle all of our clothes. When I say recycle, I mean recycling in the technical sense, where I'm taking something and breaking it down physically or chemically and re-forming it into something new of equal value or higher value. We're also the first company in the US to compost clothing on a commercial scale. 
And you managed to MAKE IT CHIC! 
We've had the opportunity to work directly with our brands. After being in business for a few years, we have all this durability information that none of these brands [themselves] have. We give them this information. And we're honest with them. I say, "Hey, I would love to buy the style from you, but the durability is not great. I can only reuse it twice." If they're not hitting that marker, then I'm not going to buy it again- and I let them know why. Most brands ask, "What can we do to change it?" [Brands we work with have] changed printing methods. We've gotten a lot of brands to use cotton thread. We've gotten them to make organic styles for us. They do change the way they make things for us. 
They're very lucky to have you. 
We're lucky to have them as well. It's a two-way street, so we wouldn't be able to do what we do if they weren't willing to make things that actually look nice and are also made ethically and sustainably
---